Jan 4, 2022 01:18 PM Central
Alison Strange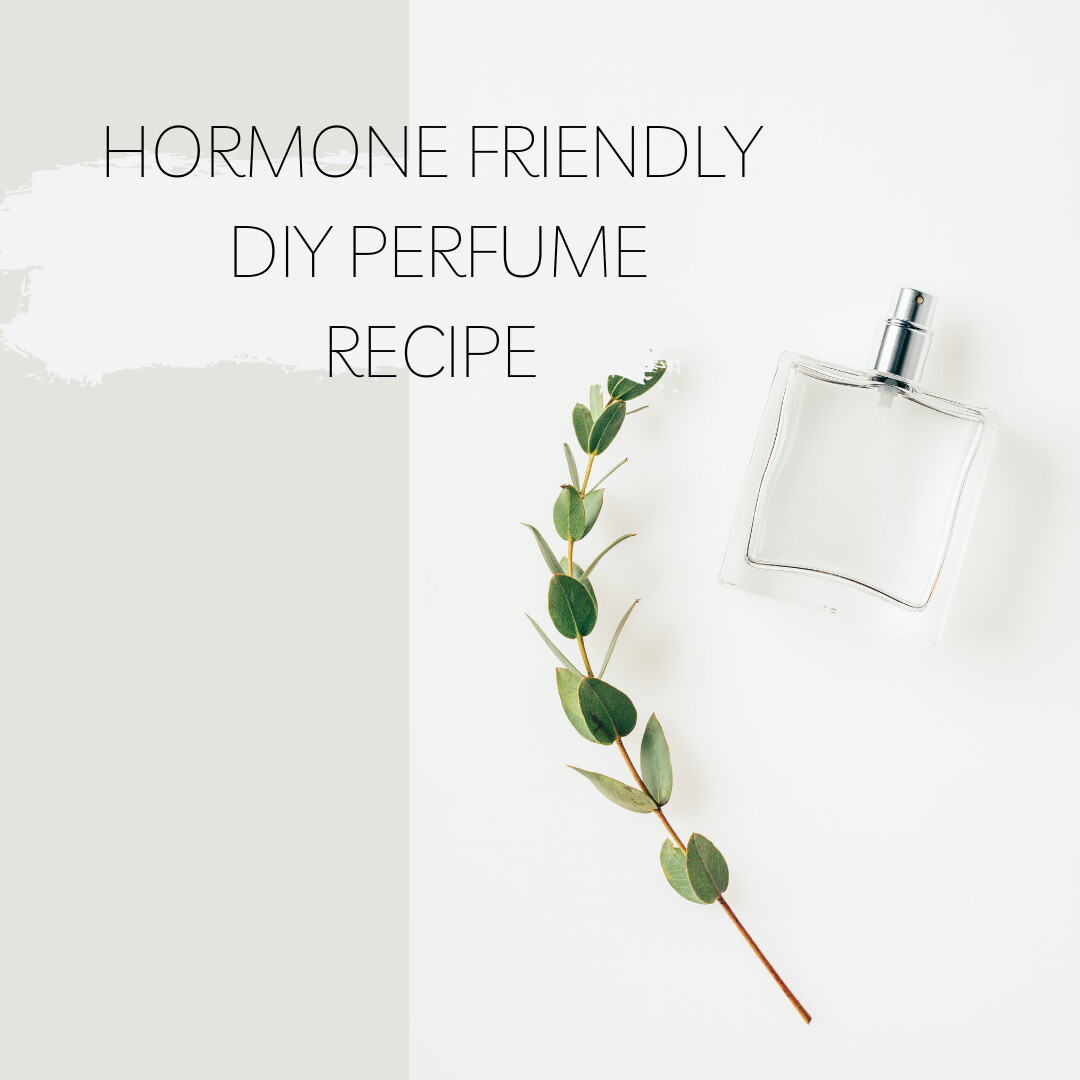 Most commercial perfumes contain endocrine disrupting chemicals like phthalates to make the fragrance last longer. Longer-lasting scent? Awesome! Unless until you know those chemicals can parade around like Estrogen in our bodies, causing our bodies to become confused and often leading to hormone imbalance.
Symptoms of hormonal imbalance can manifest as everything from headaches, to painful periods, to brain fog, and a host of other frustrating symptoms.
One of the best things we can do for our hormones is to gradually eliminate what's messing with them in the first place.
I finally ditched my favorite chemical laden perfume in 2017, and never looked back.
There are a TON of great perfume recipes out there using natural botanicals & essential oils, but here is my personal favorite.
+ 9 drops Ylang Ylang Essential oil
+ 15 drops Cypress Essential oil
+ 6 drops Bergamot Essential oil
+ Vodka, 100 proof alcohol, or Witch Hazel
+ 10ml fine mist spray bottle (or adjust drops if you use a different size bottle)
Add essential oils to bottle, allow oils to mix for a few hours or days- the longer the better. Then, top off the bottle with your choice of carrier (vodka, 100 proof alcohol, or witch hazel). Gently shake before using.
*Note: a quick word on Essential Oils- make sure you are choosing a high-quality essential oil that does not contain any synthetics or fillers as these can cause hormone-imbalance as well. This goes for non-organic oils since pesticides are another potential cause of hormone imbalance. If you are not sure which oils to use, or would like guidance in using them, you may purchase the oils I use for this recipe
here
.
Here's a bit about each ingredient, and why I use it:
+ Ylang Ylang Essential Oil - Ylang Ylang flowers were traditionally sprinkled on the beds of newlyweds. It has a floral, romantic scent and is believed to aid libido.
+ Cypress Essential Oil - Cypress (from cypress wood) has an earthy scent, and is known to be an emotionally grounding oil.
+ Bergamot Essential Oil - The citrus scent balances out the floral and woodsy smells well and Bergamot is known for it's uplifting and hormone-supporting properties.
+ Vodka, 100 proof alcohol, or witch hazel - I choose to use vodka because it is inexpensive and I find that it helps the scent stick around longer than witch hazel. Witch hazel also has a bit of a scent on it's own that you will need to work with if you choose to use it. Either way, you will need to gently shake the bottle each time before using.