Nov 13, 2020 07:26 PM Central
Alison Strange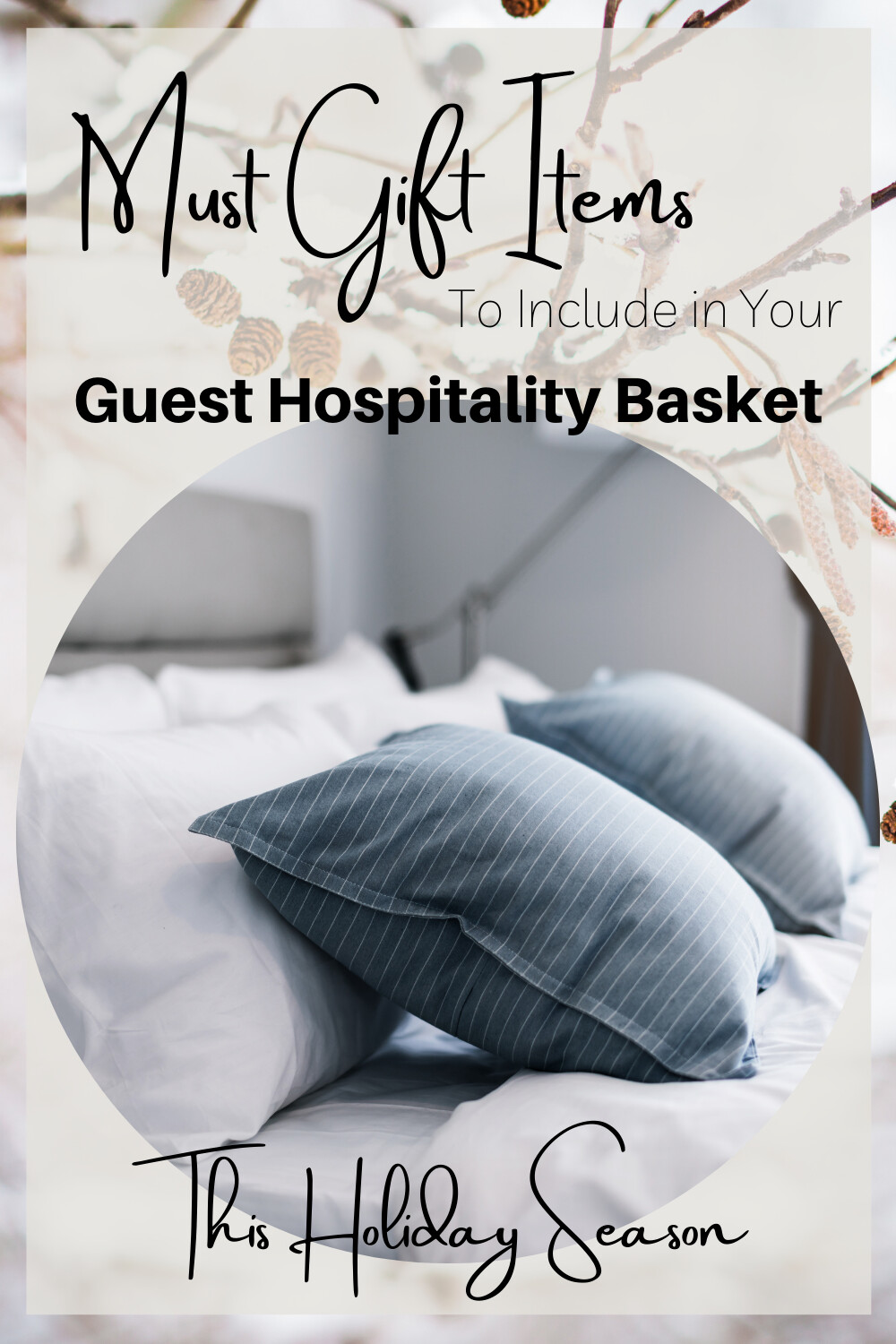 **Please Note: This blog post contains affiliate links. If you use one of these links to purchase an item, I receive a portion of the commission. You do not pay anything extra, but I appreciate your support of my business. All recommendations are items I genuinely love and trust and think you will too!!**
I've always been a Gift Giver. One of my Favorite things to do when we have guests over (especially during the Holidays) is to Cozy up the Guest room with small touches that make my guests feel like they are Welcome to Relax and make the space their home.
One way I do this is by creating little Guest Hospitality trays (or baskets).
I Try to Choose Items that the Guest may have forgotten to bring, and extra goodies that say, "Relax and Refresh."
Here are a few of my Favorite items to include:
Peppermint Cedarwood Bar Soap:
Most guests don't bring their own body wash, and these bar soaps are just downright fun to make. The Peppermint is a nice pick me up in the morning and Cedarwood is great for your skin. The recipe is also super simple. You can find some DIY kits I created for these here.
Cinnamint Lip Balm: Traveling can really dry out your lips and lip balm is an awkward thing to ask to borrow. This particular lip balm is a crowd favorite. I try to keep a few extras on hand.
Our family began using these a few years back because they are more sanitary and Eco-Friendly. But they are also really inexpensive which makes them perfect to offer to guests.
The best part of this stuff is that it doubles as deodorant. No Joke. And it's the best natural deodorant I've found to work for me. Plus, it's non-toxic which makes me feel good about offering it to my guests.
Tissue Box:
This is pretty basic, but don't forget it! Walking back and forth to the bathroom for tissues when you're a guest can feel awkward and embarrassing. DON'T FORGET the tissue box <3
Pillow Mist:
It can be difficult to get used to sleeping in a new place so I want to offer something to make that a bit easier. I usually keep a diffuser with my favorite sleeptytime oils in the room as well- but not everyone is used to using a diffuser, so having something extra that is familiar is the perfect thoughtful addition.
Bath Bomb or Shower Steamers:
This is especially Recommended if you have a separate Guest bath. My favorite bath bombs of all time are these
Lavender ones
! They literally make my skin and hair SO soft. For shower steamers, I make my own! If you're interested in that recipe, you can find it in my DIY kit
here
.
A Mug:
I don't usually gift these, it's just a mug from my personal collection. But I've found that having one in the room says 2 things:
Feel free to bring drinks into this room.

Please help yourself to Tea/Coffee as needed.
Our Coffee Station is in an easily accessible spot in the kitchen, but having a Guest Mug helps our guest feel more at home helping themselves to Coffee/Tea as they desire.
Have I got you thinking!? What did I miss? Anything in particular you love to keep in your Guest room to help guests feel at Home!?